This post contains affiliate links. If you use these links to buy something I may earn a commission. Thanks! As an Amazon Associate I may earn from qualifying purchases.
Get FREE Christmas Decorations!
Just follow these simple steps to get yours …
1
2
Find the FREE Christmas Decorations by selecting "Test Products" from the drop down "Explore" menu at the top of the page
3
If you are selected you will receive the product for FREE in exchange for your feedback
That's it!
Offer available through 12/5/16
[ DISCOUNTED GROCERY GIFT CARDS ]
▼▼▼ Sign up for Toluna now ▼▼▼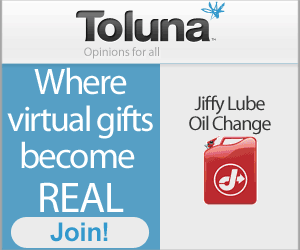 Must qualify – 500 products available

We may earn a commission from affiliate links in this post.