Have you ever looked to see how dirty your computer screen is?  They are like magnets for dust! Clean your screen (and other electronics) with these FREE Windex Electronics Wipes.
Here's how to get yours for FREE …
1
Print this coupon – should be able to print 2 of them so you can get 2 FREE Packs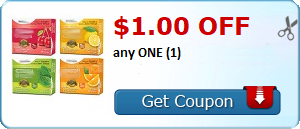 Coupon will expire 30 days after printing.
2
Purchase two 4 Packs of Windex Electronics Wipe & Go Individually Wrapped Wipes for $1 each or less.
Most Target Stores carry these for $1 and you should be able to find them at other locations including many Walmart and dollar store locations.
3
Redeem coupon with purchase to get them FREE
Great deal!
MORE

FREE

OFFERS