This post contains affiliate links. If you use these links to buy something I may earn a commission. Thanks! As an Amazon Associate I may earn from qualifying purchases.


• HURRY ► FREE Ortega Taco Seasoning
• FREE SAMPLE ► Ningxia Red Sample
• FREE Baby Registry Welcome Box from Amazon – $35 Value
• FREE AFTER REBATE ► Boise X-9 Paper Ream – LIMIT 3 PER WEEK
• FREE BIRTHDAY STUFF ► Finley's American Grill
• FREE SAMPLE ► Mr. Clean Magic Eraser at Sam's Club
• FREE Depends Samples
• FREE Pretzel at Auntie Anne's – Download App Today! #NationalPretzelDay
• FREE Sample of VinylGuard Golf
• FREE Bath Sponge
• FREE POSTER ► An Invitation to a Healthy Apartment
• FREE $5 OFF at Lucille's Smokehouse BBQ
• FREE Seed Savers Exchange Catalog
• TODAY ► FREE Bloomin' Onion at Outback Steakhouse
• Top 200 FREE iPhone Apps – Self Updating
• FREE  STICKER ► I Love Manatees
• FREE Kindle Money Books

• FREE Google Voice Phone Number
• FREE Synacore Probiotics Sample for Dogs or Cats
• FREE Scottsdale, Arizona Visitor's Guide
• FREE Sample of Riddick's Ridiculously Natural Dog Treats
• FREE STICKER ► Mobile Bay
• TODAY ► FREE Software Download RonyaSoft Poster Designer – $30 Value
🔥🔥🔥 

AMAZON

DEAL

$

 🔥🔥🔥

55% OFF Ivation Electric Pressure Washer
50-70% OFF Women's Wear-To-Work Clothing
Strategy Board Game SALE
5 FREE Apps
87¢ Tibet Silver Collar Choker Necklace Earrings Set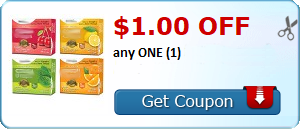 We may earn a commission from affiliate links in this post.