This post contains affiliate links. If you use these links to buy something I may earn a commission. Thanks! As an Amazon Associate I may earn from qualifying purchases.
HEADS UP!
3/15/15 – 3/21/15
You will be able to get 2 FREE bottles of Nature Made VitaMelts at Walgreens from 3/15/15 thru 3/21/15 with coupons and after Walgreens Balance Rewards.
Print the coupon NOW as it may not be available once the sale price starts.  Follow these steps…
1
▼▼▼ Print this coupon NOW before it's gone ▼▼▼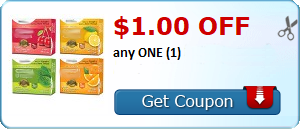 2
Pick up the Walgreens Vitamins and Supplements Book in your local store. Just ask an associate if you don't see one.  Locate the $1 off 1 Nature Made Vitamins and Supplements Coupon in the booklet. This will take $1 off each bottle that you purchase.
3
Purchase 2 bottles of Nature Made VitaMelts for $4.99 each (sale price valid 3/15/15 thru 3/21/15).  You will need a Walgreens Balance Reward Card to get the sale price.
Available varieties –
Hair, Skin & Nails, Tablets Strawberry Lemonade
Multivitamin, Tablets Tropical Fruit
Sleep Melatonin 3mg, Tablets Chocolate Mint
Zinc 15mg, Tablets Honey Lemon
Energy Vitamin B-12 1500mcg, Tablets Mixed Berry
Vitamin C 60mg, Tablets Orange
Selection may vary by location
4
Pay $4.99 x 2 = $9.98 – $2 Coupon and $1 x 2 off coupon = $5.98
5
Receive 3000 x 2 Balance Reward points = 6000 points or the equivalent of $6
That makes them FREE!
So, this is FREE After Rewards with the sale price and 2 coupons.
MORE

FREE

OFFERS