MONEY MAKER W/ COUPON BELOW!!
Try NEW Zantac Duo Fusion Acid Reducer + Antacid 20 Ct. for FREE After Mail In Rebate through 11/30/16.
• Berry
• Cool Mint
Up to $11 Value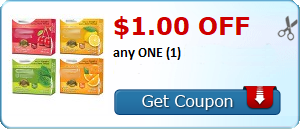 #trymefree
Purchase any one Duo Fusion 20ct. thru November 30, 2016 and get a Visa prepaid card for the circled purchase price of Duo Fusion UP TO $11.00 (excluding tax).

We may earn a commission from affiliate links in this post.