This post contains affiliate links. If you use these links to buy something I may earn a commission. Thanks! As an Amazon Associate I may earn from qualifying purchases.
Get Amora Coffee or Tea or Both FREE!
Experience the fresh taste of Amora Coffee, or Tea, or Both FREE!
Amora delivers an extraordinarily fresh Coffee and Tea experience in every cup right to your home. Now in eight delicious varieties, our coffees are roasted in small batches by fifth-generation Master Roasters in the USA. Our teas are freshly selected from the finest estates and organic farms around the world.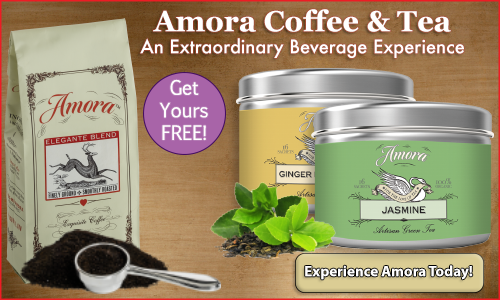 We may earn a commission from affiliate links in this post.