This post contains affiliate links. If you use these links to buy something I may earn a commission. Thanks! As an Amazon Associate I may earn from qualifying purchases.
MONEY MAKER!
$250 TOTAL VALUE
Tiger Direct has a FREE Printer After Mail In Rebate through 12/3/14.
Well there are actually 2 rebates and there is some software involved.  Here's the deal…
Order this BUNDLE 
that includes –
HP OfficeJet 6100 WiFi Color Inkjet e-Printer
Snap One Family 350GB Cloud Storage 6 Users
McAfee 2015 Multi Access 1 User 5 Devices
Regular Price for the BUNDLE is $249.99 less an instant savings of $110.  So you pay $139.99 less a mail in rebate of $70 for the Snap On e Cloud Storage AND a mail in rebate of $70 for the McAfee Software, making all 3 items completely FREE
The offer is only valid through 12/3/14 as one of the rebates expires then.
Price is subject to change on the BUNDLE at any time.
Sell the printer on eBay!  The HP OfficeJet 6100 is selling for about $60 on eBay right now.
Could be a FREE Christmas Gift or maybe you could donate the Printer?
Note – you are required to activate BOTH Snap One and McAfee for this to be valid.  One year subscription is included.  You can cancel them after the 10th month.
PLUS you can save $25 off $100 when you pay with PayPal through 12/7/14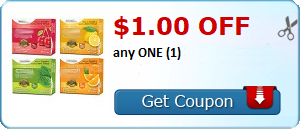 Use the above Ibotta offer to make this a MONEY MAKER!
SO – you can make $35 TOTAL on this offer with PayPal and Ibotta!
Combine with other FREE After Rebate offers from Tiger Direct to minimize shipping.
PLUS a Double Dip Tip ► get 4% cash back with TopCashBack or earn points with MyPoints!
MORE OFFERS