This post contains affiliate links. If you use these links to buy something I may earn a commission. Thanks! As an Amazon Associate I may earn from qualifying purchases.
Ahhh – this brings back memories!
"I'm Just A Bill," "Three Is A Magic Number," "Interjections!"
Remember those tunes???
Get a FREE Schoolhouse Rock!: Special 30th Anniversary Edition DVD.  The DVD includes 46 Original Animated Songs!
Here's how to get your FREE DVD …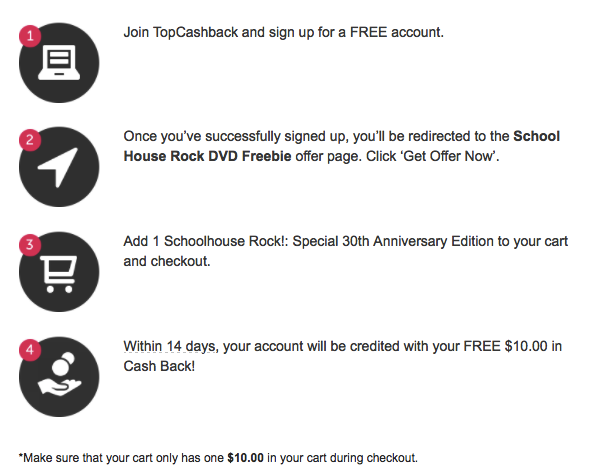 FREE in store pick up at your local Walmart
If you currently have a TopCashback account, you could ask another family member to sign up. TopCashback DOES NOT LIMIT ACCOUNTS to one per household so if you're an existing member now's the perfect time to tell your husband or wife, mom or dad, roommate, neighbor or anyone else about TopCashBack and perhaps they'll share their freebie with you!
Exp 4/4/17
TopCashback.com is the USA's Most Generous Cash Back website. Join millions of members and earn money back when you shop online. TopCashback provides members with discount coupons to be used in conjunction with cash back.

We may earn a commission from affiliate links in this post.