This post contains affiliate links. If you use these links to buy something I may earn a commission. Thanks! As an Amazon Associate I may earn from qualifying purchases.
HAPPY SWEETEST DAY!
♥ Send FREE Sweetest Day eCards

• FREE 123Print Sample Kit
• FREE Bath & Body Works Travel-Size Body Lotion
• 100 FREE Pampers Gifts To Grow Points
• FREE BIRTHDAY STUFF ► FREE Panini at Saladworks
• FREE Appetizer at Chevy's 
• FREE MAGAZINE ► Islands
• FREE Vegetarian Starter Guide
• FREE Tea Sample
• FREE Bumper Sticker I am the 99%
• TODAY ONLY ► FREE Game Download Dig Dog Out
• FREE DVD ► A Foot In the Door
• FREE Procter & Gamble Coupon Booklet
• OCTOBER 19 – 31 ► FREE Halloween Event @ Bass Pro
• FREE Sunday Coupon Preview
• FREE Personalized Liquor Gift Labels
• FREE DECAL ► National Law Enforcement Officers Memorial Fund
• TODAY ONLY ► FREE Color Connect Earrings & Bead Landing Punch Show IN Tell at Michaels
• TODAY ONLY ► FREE Cra-Z-Loom Bracelet Making at Toys-R-Us
• TODAY ONLY ► FREE LEGO DC Super Heroes The Joker Mini Mech Bot at Toys-R-Us
• TODAY ONLY ► FREE Workshop at Home Depot – Electrical Updates
• TODAY ONLY ► FREE Software Download Brightness Guide
• FREE 1000 Islands Brochure
• 9 Christmas Uses for FREE Business Cards
• 10 FREE Holiday Cards
 FREE Halloween Stuff 
 FREE Breast Cancer Awareness Stuff
►► Upcoming FREE Stuff Calendar ◄◄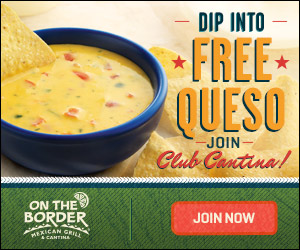 We may earn a commission from affiliate links in this post.